Redesigning the ATM experiance. the one design i havnt seen change at all is the ATM UI. i still remember the same design was used when i got my first bank account. so my take on redesigning the ATM. and there is a tones of rules to you need to hace in mind when you are Designing an ATM. i am not breakeing any rules. but trying to make a better user experience.  
i was in love with the new polygon style design so thought why not design in the new design trend.

The first screen is the welcome screen and i wanted to add an indian and a human touch as that is a majorly lacked in the earlier designs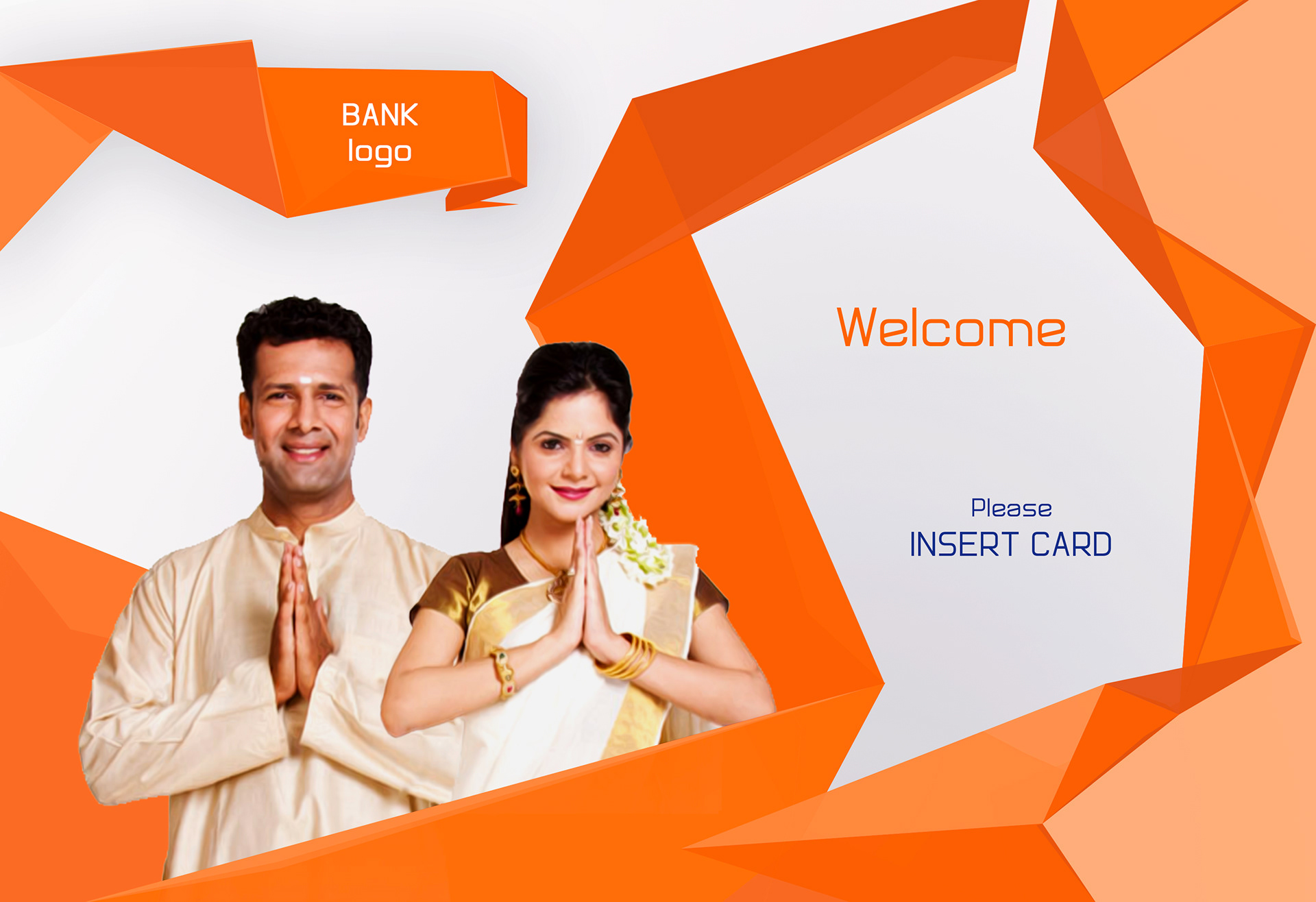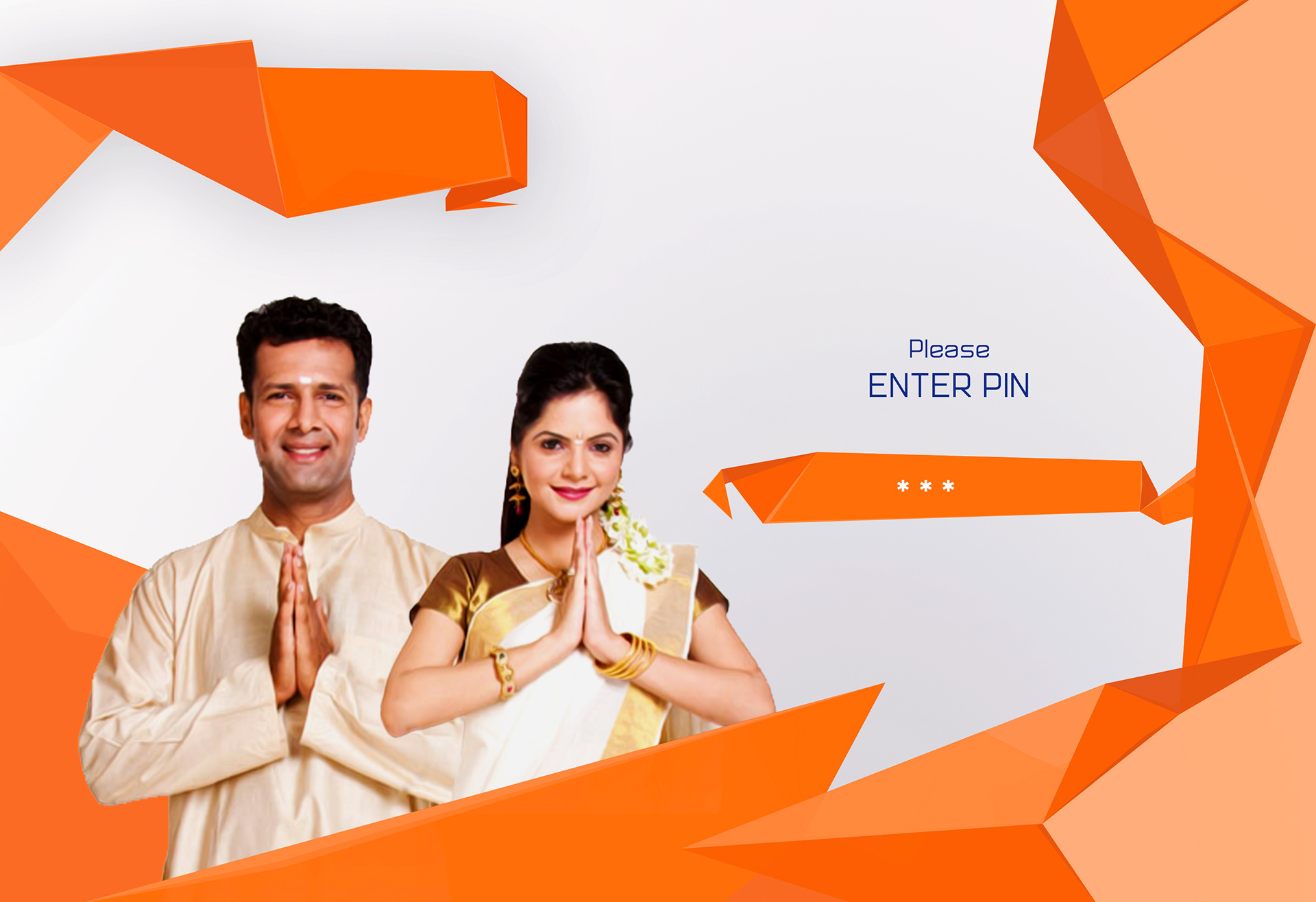 The Dashboard. 
This is personalised with the information of when you log'd in last time. 
and i am trying to connect the netbanking to the ATM. 
you can login to your net banking account from ATM and pay your bills or pay ur credit card bill and what not.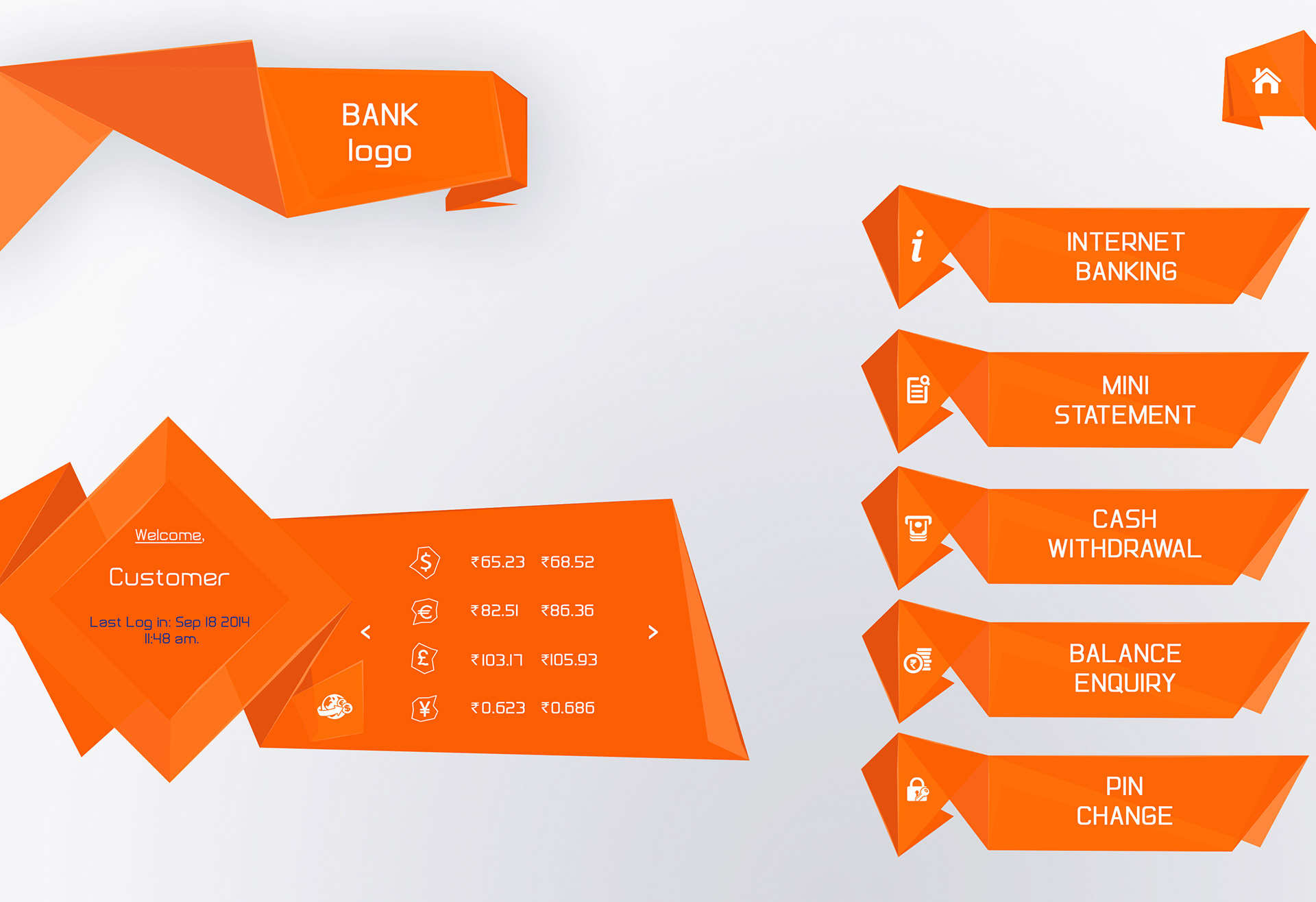 The welcome window stayes in all the screens. 
and there will be always a home button that helps you go to the home page from which every screen you are.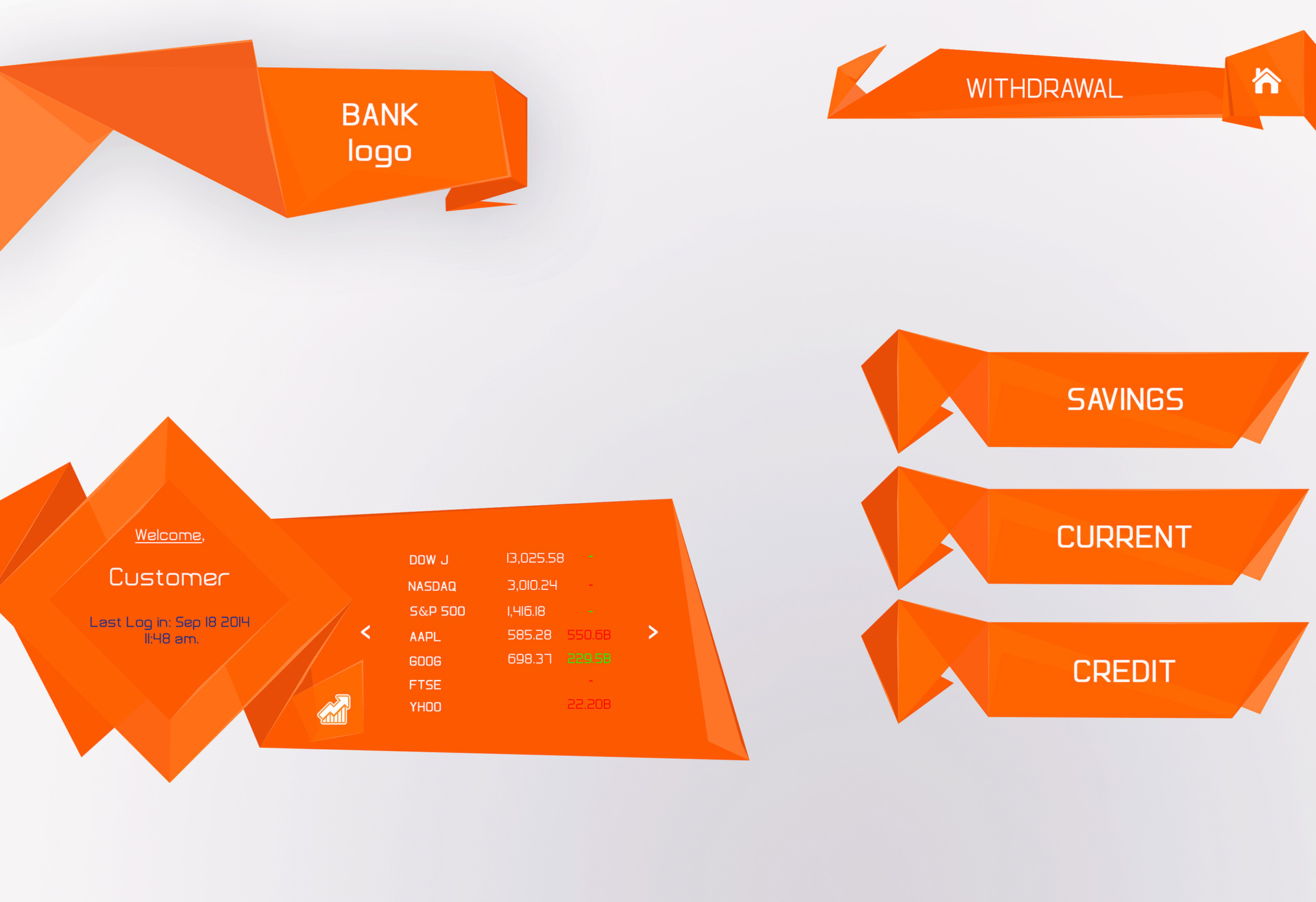 The design has the Personalisation on every screen. after you give the pin and enter the banks will have your data and so everything needs to be personalosed to you. and if you are traveling and in a diffrent country you can see the temprature of that particular place and the place you are.