This project is a very interesting project that i did for a company called "Thejus" The client wanted the design to be very Traditional and close to the theme. and the event was "kolu" where kolam plays a very big part. so tired to draw a temple with the art form "kolam".  this was really challenging as it took me a while to understand how the kolam works. and once i got the flow of it then it was easy to get the sketch done. and once the sketch was done i gave a golden texture to make it feel like the kolam was weaving in a golden thread. and that explained the event name which was " Swarna Kolu" i was very happy with the way the final design looked.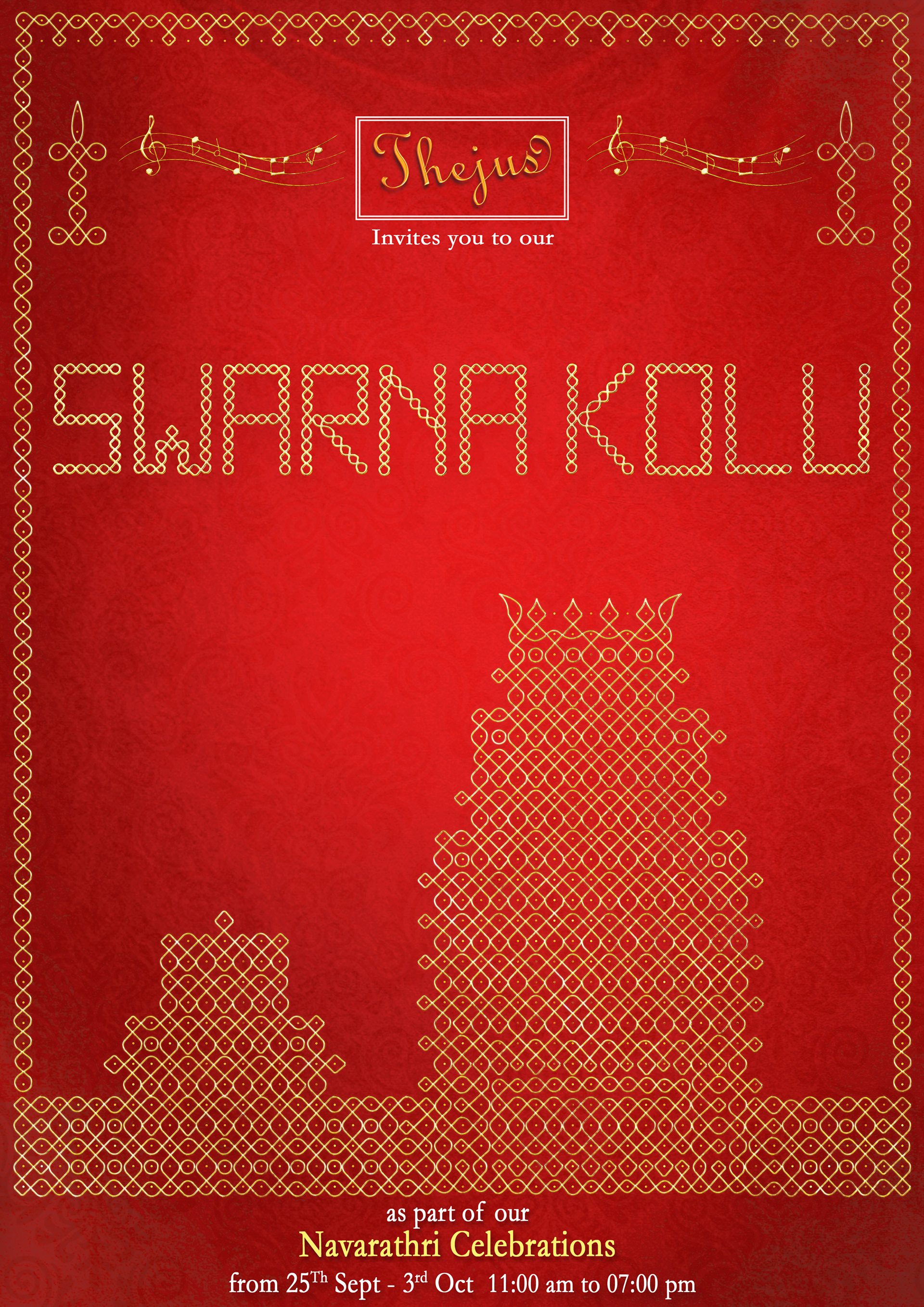 Printed a outline of the temple on the paper with dots on it to start with the kolam, then came up with a kolam that matched the temple and the outline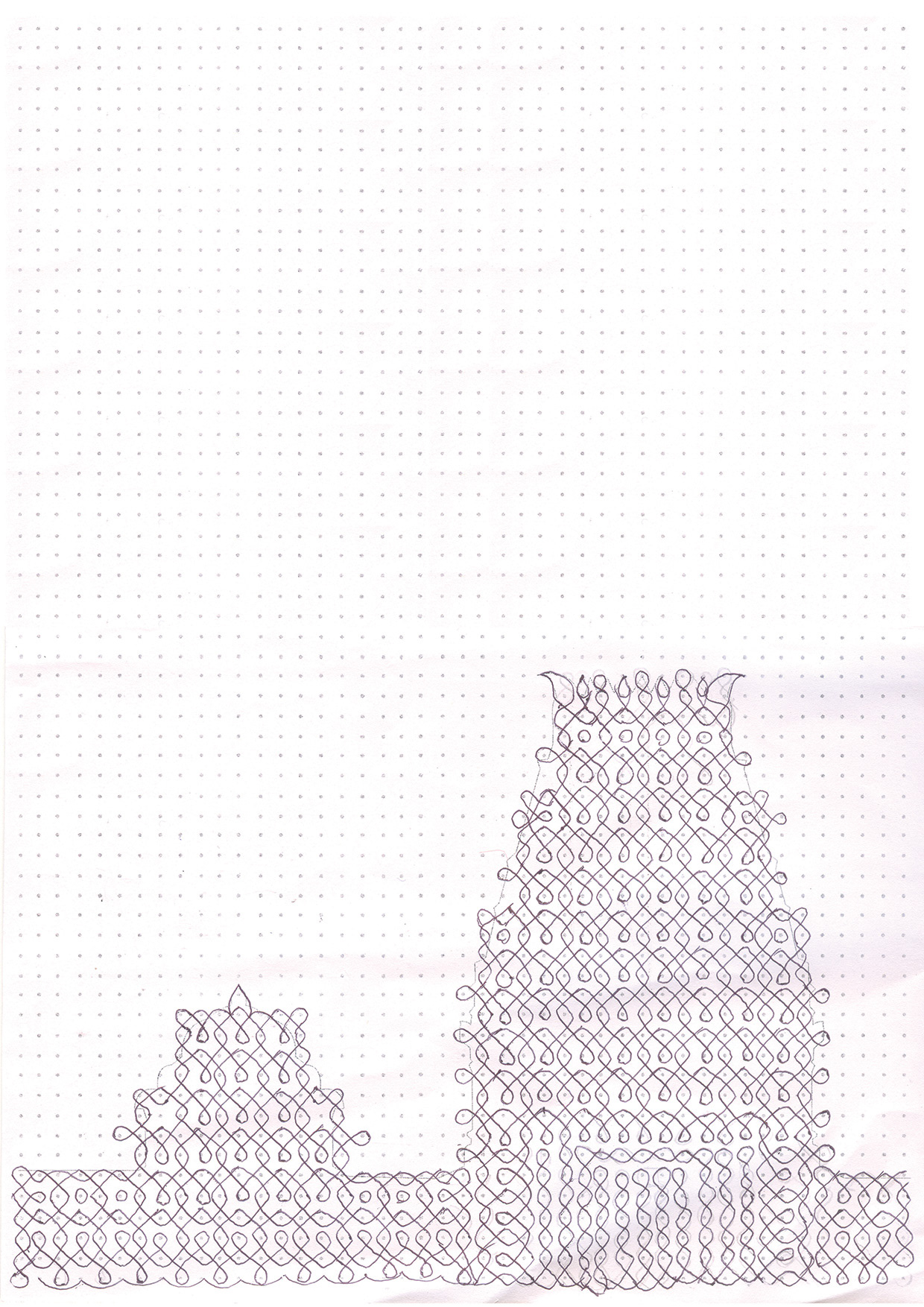 Traced the Sketch in illustrator and digitilised it 
I was not able to find a font in this style of kolam. so created a font that sutied this grid and used for this poster 
Finaly added the Background, branding and the venue. finished the poster with a traditional Red and weaved golden thread.